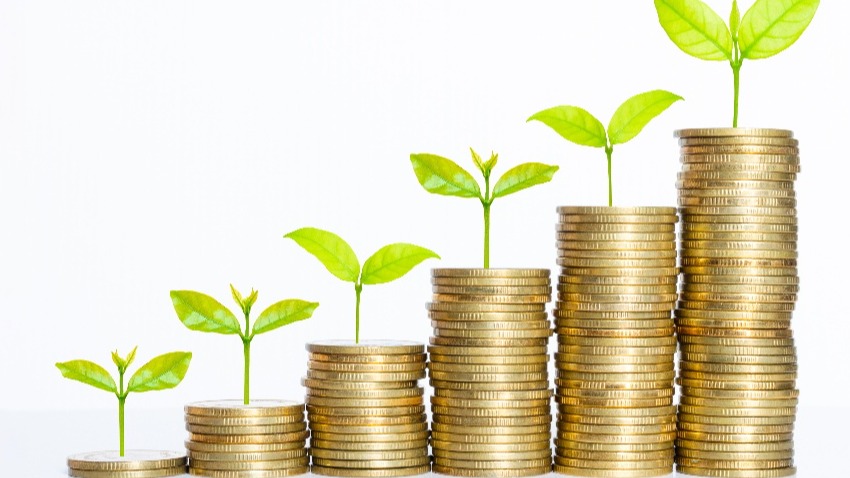 Startup Accounting Tips After Seed Funding is Secured
by Karl Neset
You've hit a big milestone in startup accounting—investor funding. That's huge, but it's not where the trail ends. Since that funding is just the first step on your growth journey, things are now getting real. Your investors will be watching closely in the next 90-180 days to get a true feel for who they've backed. Because you're now long on things to handle and short on personnel, getting accounting support from a trusted advisor like a fractional CFO can keep you on track.

It's time to get your team excited so you can really dig in. Here are the next business and financial steps to take to help you succeed.
1. Communicate progress with your investors
Meeting your stakeholders' expectations is pretty straightforward—you have to do what you said you'd do. But even if you do, they won't know unless you clearly communicate with them on your progress. You want your investors to feel comfortable with the trust they've put in you. Give them regular updates whether or not they ask. As you move forward you can adapt to their style, but start with weekly communiques because things are changing rapidly. Set standing meetings also.
Be clear in your reporting, with agreed-upon metrics, benchmarks, and financial gates that provide a comprehensive picture of what you're doing and how it's going. If you've just received seed money, you've "proven" your product and market fit. Now your goal is to see if your revenue model works.
As you're burning off your initial investment, you need to look ahead to the next raise. Another pitch is likely coming, so you should be asking yourself where will that money come from?
2. Get the right people on your team
Whether it's been just you or a very small group up until now, you need more brain power and hands to grow quickly and make strategically smart decisions. That makes hiring an overarching consideration. This is a high-pressure point, too, because you can't be careful enough about who you choose to join your team. A bad fit is money wasted in every respect and it can set you back months, if not a year. Bringing in human capital consultants on a limited engagement can help set you on the right course.
There's an entrepreneurial adage that says, "When I started my first business, a CFO was the last person I hired. When I started my second business, they were the first."
Money powers all businesses, from startups to the largest, most venerable organizations. Budgeting for a CFO right off the bat ensures you will have expert guidance to plan strategically, establish efficient financial and reporting processes, make forecasts, set budgets and make the myriad of other decisions required to grow your startup.
If you can't give away a share in your company at this point or a full time financial expert is simply not in your budget, choose a fractional CFO instead. By outsourcing your CFO duties you can get all the expertise you need plus industry experience and connections that add valuable benefits. It's a flexible option that allows you to get just the level of support you need, which you can increase in the future if your situation changes.
3. Update your financial model
It's time to revisit your balance sheet, forecasts, and hiring plan. Cash planning is imperative. No matter how large your funding, it's a finite amount and it will only go so far. You need to spend wisely.
Set aside a cash reserve—enough to cover 90 days to six months of operating expenses. That way, if getting your product to market takes longer than anticipated, you can still get there without burning through all your cash. Otherwise, you'll have to ask for more, and that sends the wrong message to stakeholders. Avoid any unplanned purchases or anything that's not germane to your near-term goals. Investors like to see good resource stewardship.
Read a good book
In effect, investors have hired you to make them money by making a go of your company. Taking the time to read The First 90 Days by Michael A. Watkins, renowned for its advice for the recently-promoted, will help you settle into your expanded role.
Great Communication At the Top Pulls it All Together
One thing founders often overlook is that, with funding, you now enjoy the privilege of focus. Finally, you can quit that day job you've hung onto to pay your bills and pay yourself to spend 100% of your time zeroed in on growing your fledgling company.
Stakeholders, employees, vendors, potential clients, or customers—communicating clearly with all of these audiences every step of the way will set up your startup for success.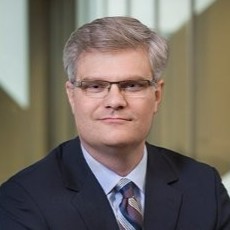 Karl Neset
Karl Neset is an accomplished professional offering over 20 years of expertise in improving organizational finance and operational processes. He serves as a solid foundation and knowledgeable advisor and manager, utilizing excellent leadership and communication skills to provide guidance and direction to executive leaders, governing boards, staff, and business partners. Karl effectively analyzes financial data, recommends improvements, executes financial tools, systems, and accounting measures that drive profitable performance, limits costs, and significantly improve overall profit margins and cash flow. He has been with Redpath and Company as Business Development Manager and Fractional CFO since 2022.
SUBSCRIBE TO REDPATH INSIGHTS