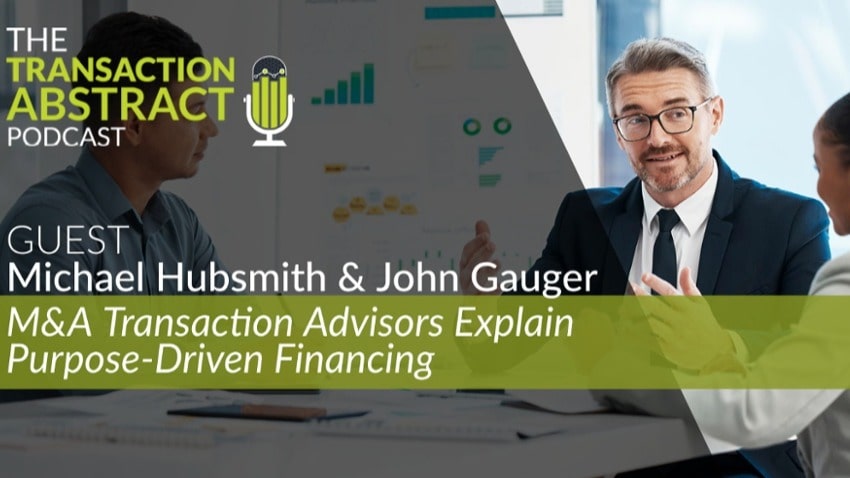 M&A Transaction Advisors Explain Purpose-Driven Financing [PODCAST]
by Redpath and Company
"There is always a human reason a business owner wants to sell their business." So notes Michael Hubsmith of True North M&A, a recent guest on The Transaction Abstract podcast, hosted by Redpath's Joe Hellman. Michael joined John Gauger from Honour Capital for a wide-ranging discussion of purpose-driven financing–the art of understanding the true needs of sellers and buyers to structure an M&A deal that best fits everyone's goals.
Michael is a Senior Mergers and Acquisitions Advisor focused on lower- and middle-market companies with revenues of between $10 million and $200 million. His extensive career includes multiple transactions, among them two companies he co-founded. John Gauger is Director of Capital Markets at Honour Capital, an independent finance company focused on CapEx lending and leasing throughout North America.
Michael and John fill complementary roles in M&A deal-making. Listen to the podcast below for their insights into the how and why of purpose-driven financing. Here are some highlights from this conversation.
What Do We Mean by Purpose-Driven Finance?
John: At Honour, we believe a healthy, thriving business has a unique opportunity to create positive, sustainable contributions to our communities locally and around the world. We try to understand our customers and structure transactions so that when they succeed, we succeed. So we really focus on the alignment of goals.
We like to get involved early in the process so we can understand the significance of that project. What is the business trying to accomplish? Is it for growth, part of an acquisition, or an expansion of a new business unit? That story is the real reason for that CapEx purchase. It is going to change our approach.
Michael: Help people, and success will follow. That is the spirit in which we approach our clients. Our process is usually about nine months from the time that we engage a client until the transaction closes. But if I can meet a client a year in advance and start to understand a bit more about their business and their financial condition and what is on the balance sheet, that becomes a great place to start introducing other advisors. And that is where my relationship with John would become very significant. We see it as a team sport.
The Right Introductions and the Right Deal Structure
Michael: What are the right personality types to bring into the mix? Where do they feel comfortable? The people that I want to bring in on a team need to have a sense of trust with the client.
John: In my role, I speak to a number of different lenders. I help manage our own internal capital. Everyone has an investment policy that they manage. The better we can tell the story, the better the story reflects what the client wants, and the happier or more satisfied everyone is at the conclusion of the transaction.
Managing Expectations
Michael: When we first sit down with a client, we talk about their expectations of a transaction.
A lot of advisors focus on the income statement and what the EBITDA (earnings before interest, depreciation, taxes, and amortization) is going to be. We also spend a lot of time on the balance sheet. There are so many more important things that come out of the balance sheet, including tax allocations, net working capital, strategies around what would be the right deal structure, and what could help the buyer's financing.
Additional Resource: Guide to buying a business
John: There are two different parts–understanding the business assets and then understanding how we validate how much they are worth. In almost every instance, we are going to need some sort of third-party validation for that. Getting alignment on the strengths and weaknesses of the business up front, the earlier the better, allows people to position themselves to get maximum value for their business when it is time to sell.
Additional Resource: Guide to selling a business
Something I see especially in the lower middle market is the concept of legacy. Maybe there is not a clear succession plan. But there is a lot of personal value. They care about the employees, they care about their customers, and they want to see that business continue to exist after they leave. For people in that category, it is important to have your advisors on the same page–people who understand the significance of a legacy to the seller and the importance of finding the right buyer who will carry on that legacy.
Michael: We spend a lot of time understanding the intangibles that are not on the balance sheet. What are those value drivers? What do they feel makes their company different? What are the dynamics of that company? What is the buyer's cultural fit and how might that affect the entire company or its customers in the end markets they serve?
John: Just because you have alignment over legacy does not mean you are always going to receive a lower valuation. Valuation goes back to the assets and the strategic relationships.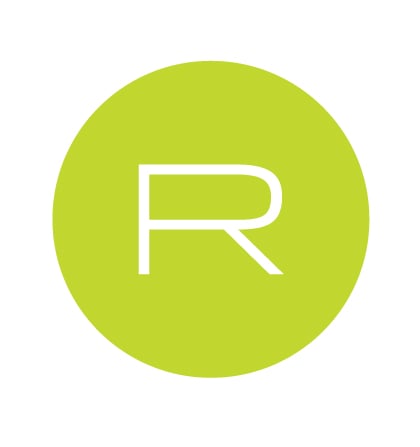 Redpath and Company
Redpath and Company help clients make more informed decisions that contribute to their financial well-being by providing proactive, innovative, and value-driven CPA and advisory services for closely-held businesses, private equity, government entities, and nonprofit organizations. Core commercial industries served include retail, manufacturing, distribution, construction, real estate, engineering, and technology. Areas of service expertise include audit and assurance; personal, business, and international tax; state and local tax; sales and use tax; and succession and estate planning. Redpath also guides clients throughout the entire business life cycle with M&A advisory services (corporate and deal strategy, transaction support, and integration); accounting and financial management outsourcing; and valuation services. The firm was founded in 1971 and is employee owned (ESOP). With offices located in St. Paul and White Bear Lake, Minnesota, the firm ranks as one of the top CPA and advisory firms in Minnesota and is a top 120 firm nationally. Redpath is a member of HLB International, a global network of independent advisory and accounting firms. For more information, visit www.redpathcpas.com.
SUBSCRIBE TO REDPATH INSIGHTS