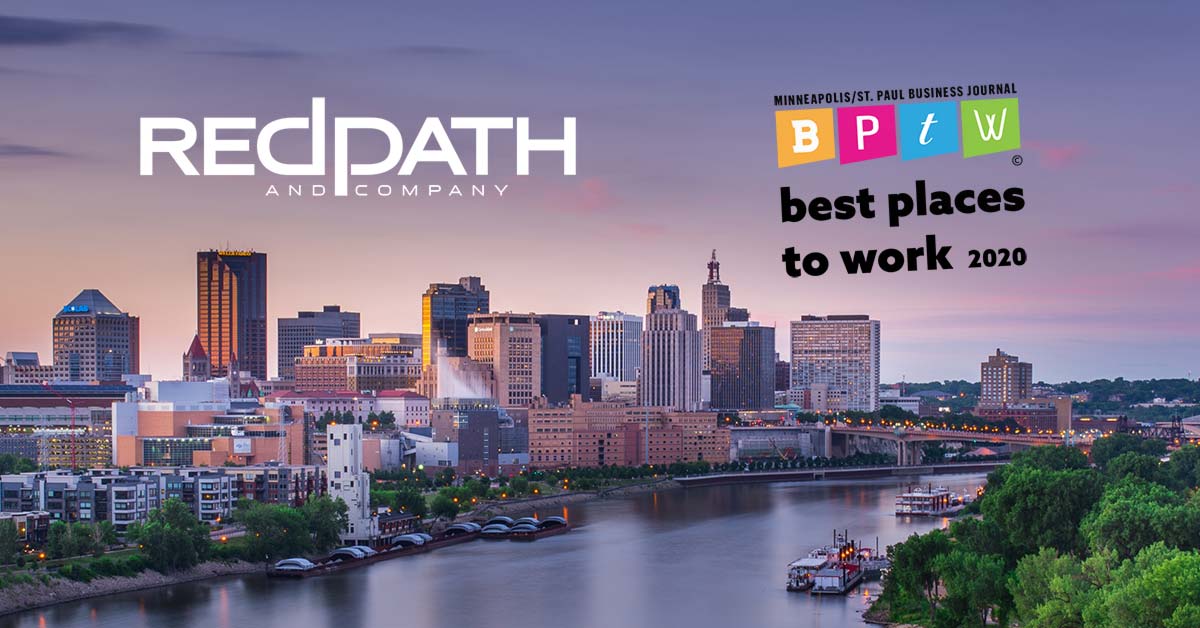 Redpath and Company Is Named to the 2020 MSPBJ Best Places to Work List
by Sean Sullivan
St. Paul, MN, June 30, 2020 – Redpath and Company, Ltd. has been named as one of the Minneapolis/St. Paul Business Journal's 2020 Best Places to Work. To view the complete article, click here.

To determine the Best Places to Work, nominations are sought from companies in the Twin Cities region. An independent research partner distributes surveys to all Minnesota-based employees of those nominated companies, asking participants to rate their employers on a variety of questions related to management, communication, job satisfaction, benefits, and more. Scores are tabulated from those confidential surveys to identify the Best Places to Work honorees.
"This is been an extraordinarily challenging year so far, and it's an honor to be named as one of the Best Places to Work in the Twin Cities," said Mark Gibbs, managing partner. "It's a testament to the culture that we've all worked hard to build and maintain, and it makes me proud to know that our employees' opinions of their workplace environment are the reason that we are recognized in the first place."

2020 honorees will be featured in the Minneapolis/St. Paul Business Journal's August 7 Best Places to Work special edition, as well as the online edition.
###
Redpath helps clients make more informed decisions that contribute to their financial well-being by providing proactive, innovative, and value-driven certified public accounting services for closely-held businesses, government entities, and not-for-profit organizations.

Areas of service expertise include audit and attest; personal, business, and international tax; accounting services; entity structuring; mergers and acquisitions; valuations; succession and estate planning; state and local tax; and sales and use tax.

The firm was founded in 1971 and is 100% employee owned (ESOP). With offices located in downtown St. Paul and White Bear Lake, Minnesota, the firm ranks as one of the top CPA firms in the Twin Cities with over 170 employees.

Redpath is a member of HLB International, a global network of independent advisory and accounting firms.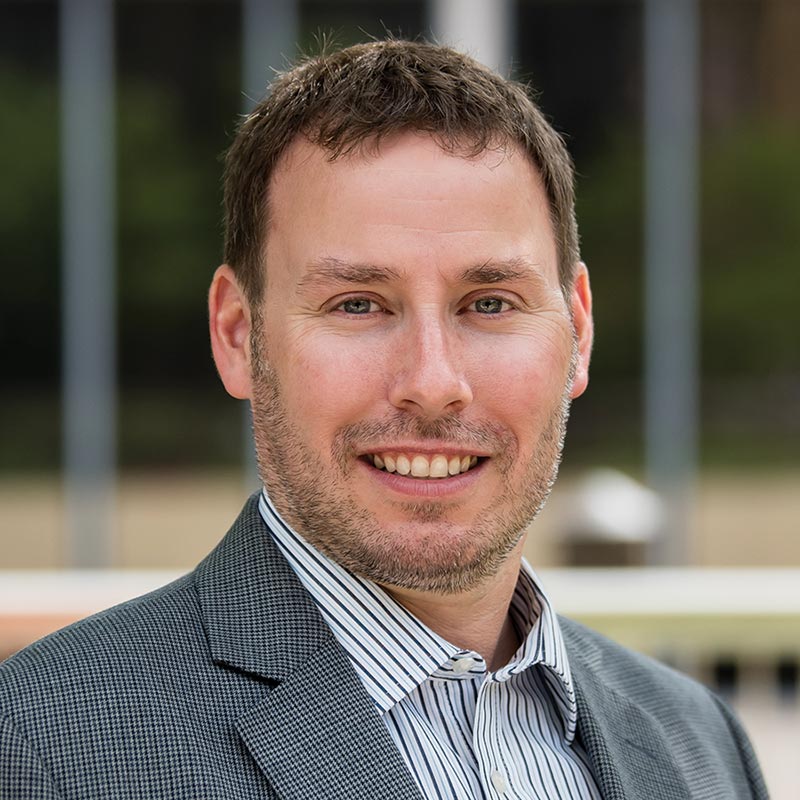 Sean Sullivan
Sean Sullivan specializes in both creative and strategic marketing initiatives. Key areas of expertise include lead generation and new customer acquisition, content development, project management, art direction, and multi-channel campaign implementation. A process-oriented strategic thinker, Sean is adept at translating ideas and key messages into actionable insights and effective customer-focused marketing communications. Prior to joining Redpath and Company, Sean served as a Marketing Account Manager at C.H. Robinson where he balanced a number of responsibilities including driving revenue growth, building brand awareness, utilizing multi-channel marketing tactics, and leading high profile, cross-functional projects such as brand integrations and global tagline development.
SUBSCRIBE TO REDPATH INSIGHTS