Meet Redpath's 2020 Accounting Interns
by Sean Sullivan
January 29, 2020 — We have a new group of 2020 accounting interns here in St. Paul and White Bear Lake, MN. Now that they are a few weeks into their experience, let's find out a little bit more about them.
Paige F. Archambeau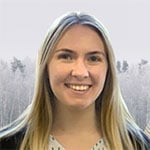 Paige is working in the commercial and government/NFP audit areas. She is excited to get to know everyone and, eventually, be able to contrast the commercial and government/NFP audit areas to determine which one suits her the best.
She enjoys the outdoors—including snowboarding in the winter, running in the summer, and hiking whenever she wants. Indoors, she enjoys reading and taking care of a large number of houseplants. Paige also values spending time with friends and family. She is a senior at the University of North Dakota and has one more year left to complete the 150 credits needed to take the CPA exam.
Nick Brickner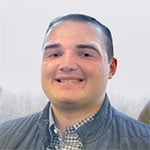 Nick is working in the audit department and will be focusing on commercial audit for the first half of the internship, and not-for-profit in the second half. Working on the Redpath team is exciting because of the opportunity to gain real world accounting experience.
He enjoys watching sports like football and basketball, and also hunting, fishing, reading, and following the stock market. Nick is currently in his junior year at the University of Wisconsin – Eau Claire.
Dylan M. Foote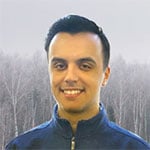 Dylan is working in both business tax and estate, gift, and trust, which is interesting for him as they encompass many different topics that must be mastered in order to become successful. Dylan is focusing on continual learning with an open mind.
He has hobbies that include watching sports, gaming, and keeping up with current events. Dylan is currently a senior on track to graduate undergrad in the spring of 2020, from Augsburg University with degrees in accounting and finance.
Brandi L. Momerak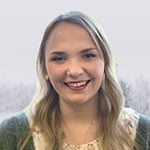 Brandi is working in the business tax area, and is interested in seeing how everything she has learned in the classroom this far relates to what she will be working on throughout the internship.
She enjoys reading mysteries and thrillers in addition to cooking and baking in her free time. Brandi is currently a junior at the University of North Dakota.
Elliot T. Olson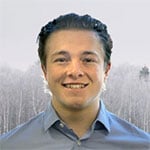 Elliott is working in the private client tax services area and is excited to build relationships with colleagues. It will be valuable to gain a better understanding of the habits and skillsets that facilitate increasing familiarity with the role of an accountant in tax planning.
He enjoys many aspects of the arts, and enjoys singing, playing piano, writing, painting, and listening to music in his free time. Elliot sometimes exercises, and often eats out in St. Paul restaurants—it's hard to do accounting on an empty stomach! He is currently a junior at the University of St. Thomas.
Keng Thao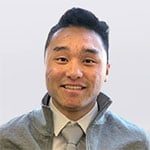 Keng is working in the private client service area, and is excited to have the chance to experience the firm's different tax departments, including the commercial, nonprofit, personal, and business tax areas.
He enjoys watching movies, playing video games, hanging out with friends, and sports including fishing, volleyball, foorball, basketball, and soccer. Keng is currently a senior at Hamline University.
It's great to see more young professionals gain some experience to help them both in the classroom and in the workforce. We will check back in with them in a few months time to see how the additional time has impacted them. Until then, if you are interested in learning about opportunities to participate in either our summer experience or the 2021 accounting internship, you can click here to learn more.