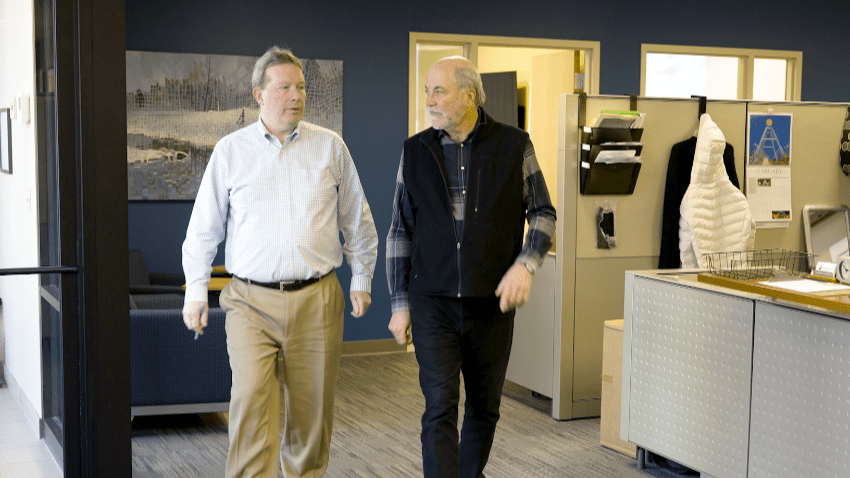 Leveraging a CFO Transition [Video]
by Redpath and Company
Losing a CFO is always a challenge. The market for experienced professionals who can come in and immediately handle both the financial reporting and the strategic components of the job is tight. Salary increases for CFOs were larger (by percentage) than they were for their CEO counterparts over the past year.
This puts CEOs in tough positions when they find themselves having to fill that CFO seat. That is where Bruce Koehn, CEO of Forbinde Hold, Inc., found himself after his CFO of 20 years left the company.
Bruce describes their former CFO as "the detail" person, and he considered his company fortunate to have retained her for as long as they did. Forbinde Hold is the parent company of Brownsworth and Marathon Group. Brownsworth offers furniture fixtures and equipment installation for offices and businesses in hospitality, health care, and education.
"When your CFO goes, you know you have to keep the business operating, and you have to think of what is in the best interest of the company," says Bruce. His first thought was "just replace one for one. Right? Go find another CFO. … But I wasn't sure what level of person we needed in this position. And I needed more high-level executive advice about that."
In the interim, Bruce brought in Greg Smith, Accounting and Management Outsourcing Practice Lead from Redpath and Company, to occupy the CFO seat.
"Greg's job was to provide reliable financials, primarily," says Bruce, "but I could get his perspective on a lot of the things that I was having to make decisions on."
Greg assisted Bruce with a strategic perspective on some business relationships, namely renegotiating the company's "insurance packages and healthcare and benefits packages."
"It was good to go get a fresh perspective on those decisions," says Bruce.
Help Hiring the Right Person
Since Greg was with Forbinde Hold on a fractional basis, he was able to help Bruce analyze the company's overall needs related to financial expertise without any bias. Bruce says Greg helped him "decide what kind of person would be the right person for what Forbinde Hold was today."
"Getting the knowledge from an experienced CFO really helps," says Bruce.
"Part of the value that we bring as fractional CFOs is the flexibility to have your coverage while you're making a decision," says Greg. "Advance the ball. Keep things going, but leave yourself the ability to either hire a replacement or change courses. … We're strong believers that the hire of a financial executive should be done deliberately, and you should take your time."
CFO or Controller?
Greg and Bruce talked about the industry landscape and Forbinde Hold's needs. Greg explained what skills today's CFOs can bring to the table and what that costs. Ultimately, Bruce was able to settle on hiring a full-time controller instead of a new CFO. "I could rely on Greg, and we feel pretty good about where we ended up," says Bruce.
Bruce went back to Greg for his input when they got down to the final candidates. Greg also then helped onboard the new controller.
"We really did need Greg's and his staff's assistance to make sure that she was fully vetted into her new role," says Bruce, and that she was "understanding of the complications that might still exist in the organization. And I think he's been good at communicating the challenges that are ahead for her in this new role."
The fractional CFO support Redpath provided in terms of helping hire the right person for the right seat has been a successful venture for Forbinde Hold.
"I believe it's a healthy way to transition people. And again, I highly value committed employees—long-term, committed employees. And, you know, it's a good, healthy way of setting up the next person for that scenario to have that fresh outside perspective."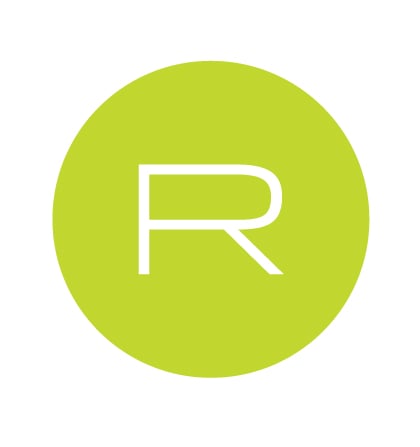 Redpath and Company
Redpath and Company helps clients make more informed decisions that contribute to their financial well-being by providing proactive, innovative, and value-driven CPA and advisory services for closely-held businesses, private equity, government entities, and nonprofit organizations. Core commercial industries served include manufacturing and distribution; construction, real estate, and engineering; and technology. Areas of service expertise include audit and assurance; personal, business, and international tax; state and local tax; sales and use tax; and succession and estate planning. Redpath also guides clients throughout the entire business life cycle with performance optimization and process improvement; M&A advisory, including corporate and deal strategy, due diligence, financial modeling, and M&A integration; accounting and management outsourcing; and valuations. The firm was founded in 1971 and is employee owned (ESOP). With offices located in St. Paul and White Bear Lake, Minnesota, the firm ranks as one of the top CPA and advisory firms in Minnesota. Redpath is a member of HLB International, a global network of independent advisory and accounting firms. For more information, visit www.redpathcpas.com.
SUBSCRIBE TO REDPATH INSIGHTS