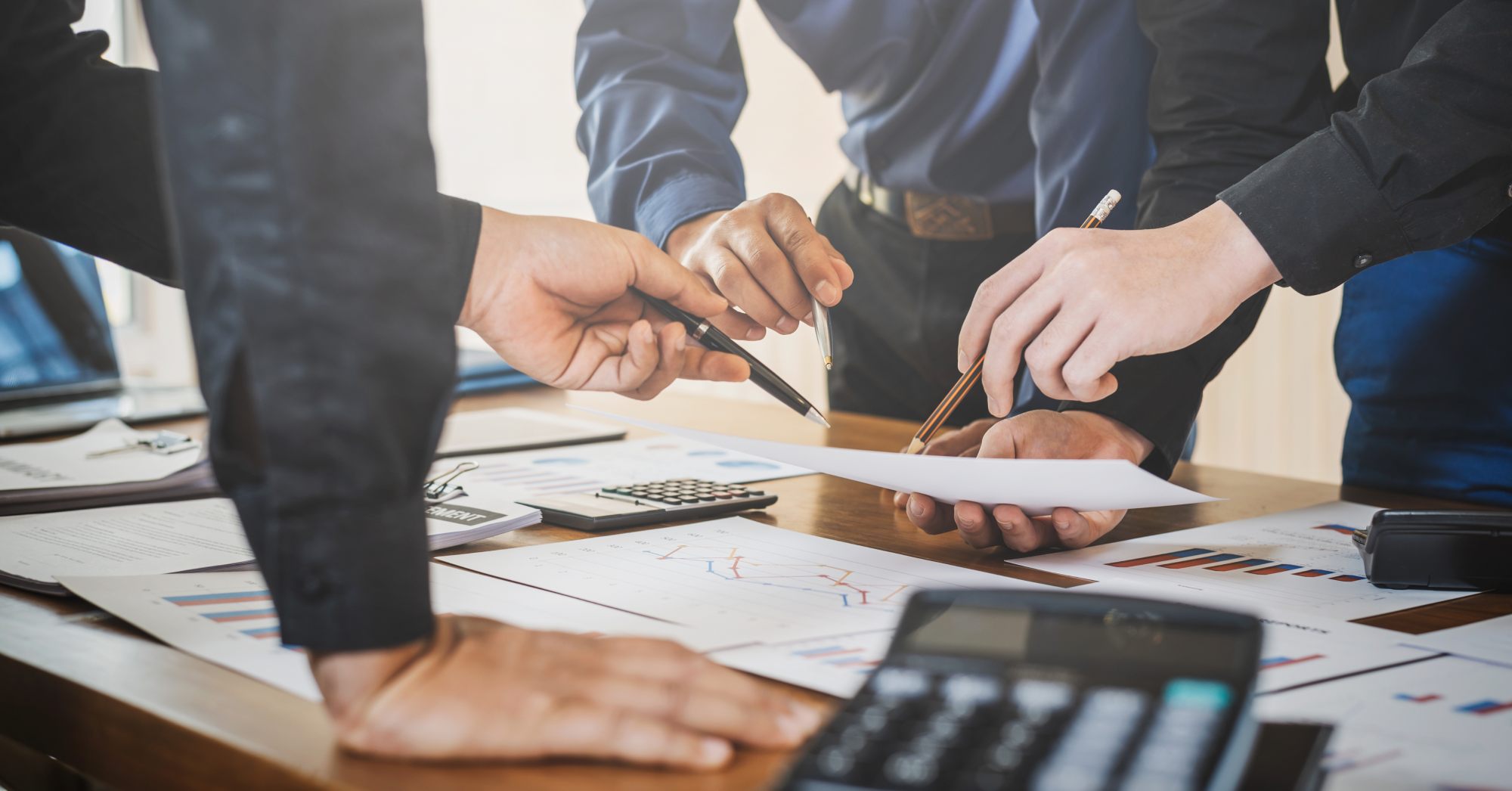 4 Business Moves You Can't Make Without a Strong Leadership Team
by Megan Johnson, CPA
January 28, 2021 – Growing from a $15 million company to a $40 million company isn't easy – and having the wrong people in the wrong seats can aggravate those growing pains. Megan Johnson, CPA, Business Advisory Partner, says her client found themselves in that exact position when they consulted Redpath.
"They didn't have a strong leadership team," Megan says. Though they were in a period of growth, the business wasn't ready for everything that expansion entailed: "They didn't have good insight into their production costs or the design side of their business. They grew rapidly and just didn't have the right people in place to support that growth."
Whether your company is growing, selling, or maintaining profitability, a properly structured leadership team is paramount. "Leadership" can be a vague term, but a fundamental structure and designated responsibilities are essential to the future of any company.
Take Stock of Your Current Leadership Team (If You Have One)
Through conversations with that client and others, Megan has seen how a missing or unsuitable leadership team undermines a business's goals. "In talking with their finance team about margins and forecasts," she says, "it became evident they didn't really understand the needs and strategy to help their company get to the next level."
Even when the existing employees are well-qualified, teams can't run effectively when the leadership structure isn't cross-functioning operations, sales, finance, and human resources – especially during periods of growth. As businesses evolve and people take on different roles, defining the leadership team roles is critical to functional teams and smart growth. Like many CEOs and business owners, Megan says they just "didn't know what they didn't know" about their leadership structure.
Business owners might know that a leadership structure is essential, but they're unsure how to build the plane while flying it, or they feel they have bigger fish to fry. As a result, putting together a formal leadership team becomes a back-burner issue, which has a trickle-down effect that can be hard to spot until it's too late.
Reasons to Build a Strong Leadership Team
Recognizing the signs you need a stronger leadership team is vital to building one. "Usually, there'll be a recurring pain point," Megan says. "It's not often a one-time thing." Often pain points appear to be a production, sales, or staffing problem. But when a company has issues achieving their bottom line goals, facing eroding margins, or can't keep up with production, it often turns out to be a leadership issue.
But a leadership team shouldn't be built only to address existing issues. There are also many ways a strong leadership team can help you plan for your business's future:
Meaningful Growth
As mentioned above, any time your business experiences rapid growth, you need people who can provide the information and expertise to support the opportunity in the short- and long-term. Staying profitable is one thing, but setting your company up for sustainable growth means having future-minded leaders overseeing production, finance, operations, human resources, and sales. The leadership team should all be working together to achieve the overall goals.
Sustainable Growth
If you find yourself in a growth period like Megan's client, how long can you expect that growth period to last? Is your forecast aligned with it? What happens if it doesn't last as long as you hope? "Someone has to be able to ask where you'll be losing and gaining," Megan says. "Growing your top line revenue without growing your bottom line is a lot of work with little reward and usually isn't worth it in the long run." Without a leadership balance establishing shared growth objectives between sales, operations, finance, and other relevant areas of your business, one or more of them will likely dominate the others in priority.
Sales, Acquisitions, and Mergers
Getting an interested party on the line is only the first part of a successful merger or acquisition. Any smart buyer will closely inspect a company to evaluate its current and future states before entering a transaction, including – you guessed it – what kind of leadership the company has in place. A misaligned or inadequate leadership team, like those with a single leader overseeing too many areas of the business, can extend an already time-consuming process by years and diminish the value of your company.
Strategic Staffing
With advocates for the most significant areas of your business on the leadership team, you get greater visibility into the capacity challenges each area is regularly facing. "When your team has to fill certain staffing needs right now, you need someone who can say, 'We not only need these six people to alleviate current capacity constraints, but also an additional three people to achieve our growth objectives and customers needs,'" Megan says. An aligned leadership team that understands the company's goals and challenges can ensure each area is rowing in the same direction, from top-level strategy to recruitment and staffing.
How to Start Developing a Leadership Team for the Long Term: Ask for Help
Whether you're rounding out an existing leadership team or building from the ground up, you should consult with an advisor who knows your business to ensure your new team aligns with your business goals. "[CEOs] should talk to a trusted advisor outside their current leadership team," Megan says. "It could be their accountant, an industry peer, or a board member" – even a 90-minute call with an advisor that specializes in developing strong teams can offer valuable insights.
Because they know your business from many angles, your CPA can be a great place to start, especially if they have dedicated account managers who have a finger on the pulse of your company's goals and how to achieve them.
"We join those conversations from the perspective of a business advisor," Megan says. Questions, objectives, resources, competition, struggles, opportunity – "We can pull all of that together," she adds. "We take a holistic approach to align everything so clients can start their search.
"You can't be the value of your company," Megan says. "You need to be a good leader – not the only leader."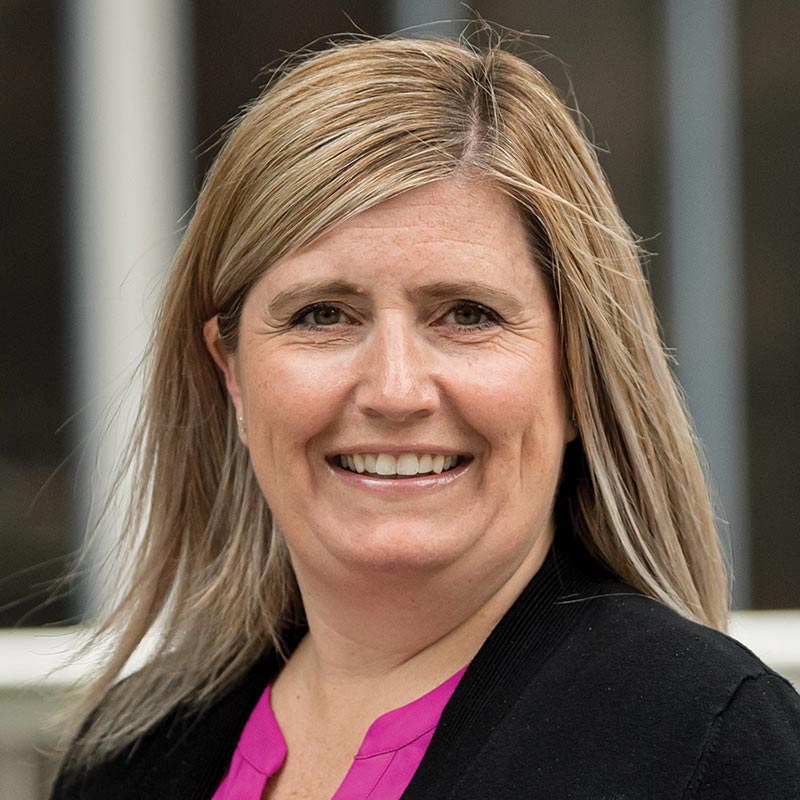 Megan Johnson, CPA
Megan Johnson is a partner and client manager. She provides extensive business advisory expertise with a focus on strategic planning, tax planning, and management consulting. She specializes in financial and tax matters, business succession, and mergers and acquisitions with an industry focus in manufacturing and distribution. She has provided public accounting services at Redpath and Company since 1996.
SUBSCRIBE TO REDPATH INSIGHTS