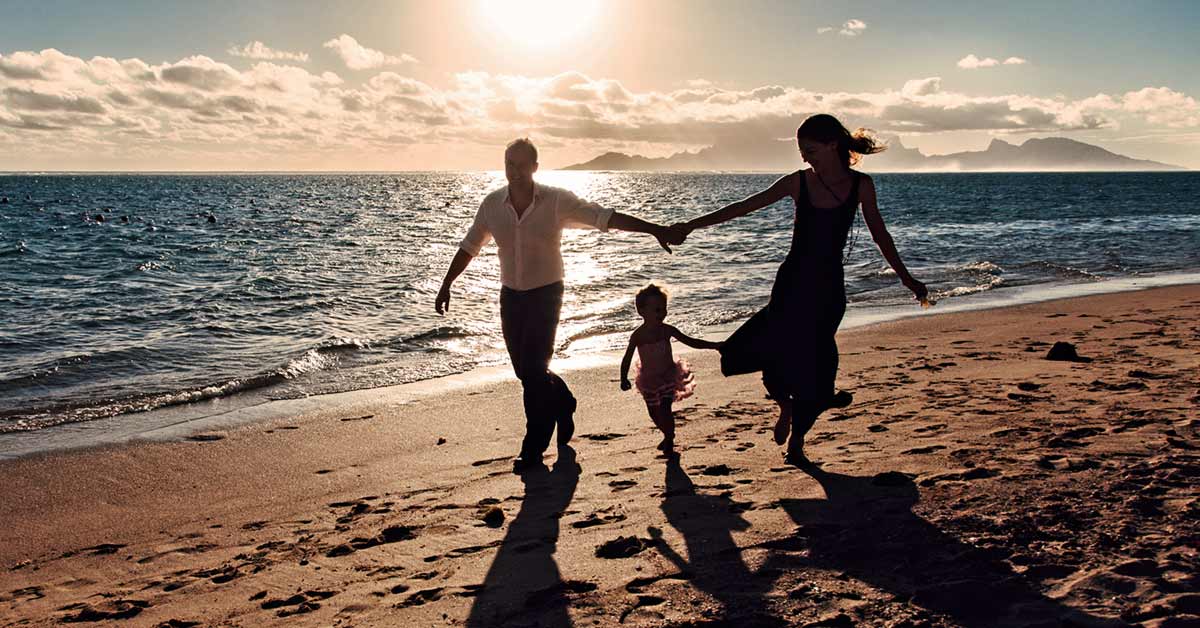 Changing State Residency and the Minnesota Department of Revenue
by Redpath and Company
July 27, 2023 —

Residency is important because residents of Minnesota are taxed on worldwide income—no matter if it's earned overseas or in another state. If you're considered a Minnesota resident, everything reported on your federal return is going to be taxable to Minnesota. You may get a credit for most of the taxes that you pay to another state but it's all going to be sourced and

taxed in Minnesota,

whereas non-residents are only going to be taxed on income that is Minnesota-sourced, or Minnesota-based income.
What are some mistakes people make in either establishing or terminating Minnesota residency?
People sometimes do what can be called a paper-transfer residency. They may think that registering to vote in another state, changing a license, or changing a mailing address to another state establishes residency in that state. However, even if you buy a home in that state and you do all of those things on paper you may still be considered a Minnesota resident.
A commonly cited case is that of former NBA referee Ken Mauer. He:
bought a townhome in Florida,
changed his voter registration,
changed over his driver's license, and
registered a vehicle in Florida, but:
He was still found to be a Minnesota resident because he didn't cut his ties with Minnesota or establish Florida as his new domicile. He still maintained a home in Minnesota and called Minnesota home in his notes on his calendar.
So you have to do more than just paper filing.
What does the Department of Revenue really look at in determining residency?
The first test is the 183-day rule. If you're present in Minnesota for more than 183 days over the course of a year and maintain a living place—an abode—which is a place with living quarters, sleeping quarters, and cooking facilities, you're going to be considered a Minnesota resident.
The second thing the state looks at is something called domicile—where you live. Are you ingrained in the community?
There are five factors the state considers to determine domicile:
Your physical presence in that state;
Your family and community connections;

Where you go to church, if you do;
Where all of your family is located, including your spouse and children; and
Whether you grew up in that place.

Another category is professional and business relationships:

Were you employed where you receive payment for your services?; or
Do you have business relationships with a supplier? Is your main supplier in Minnesota?

Housing—where you physically stay when you're here.




For example, if in another state you are just renting a small home, and in Minnesota, you have a $3.1 million home on a lake, with personal furnishings throughout, that's pretty strongly leaning toward Minnesota being your home.
In one case all of the family pictures and furnishings taxpayers had accumulated throughout the years were in the Minnesota home, whereas the Florida home was furnished more sparsely and just to get by as a vacation-type home. This led the state to determine that Minnesota was the state of domicile.
Finally, the last thing they look at, which people are generally good at documenting are statements and declarations. These include changing your driver's license, voter registration, hunting license, and vehicle plate licenses. While it is helpful to do all of these things, as we've discussed, those are not the only things you need to do to establish residency somewhere else.
Once you've established residency in another state, is there any income that can still be taxed by Minnesota?
If you're still involved in a business, or you earn money in Minnesota, that income is still going to be sourced to Minnesota. Any profits earned within state lines will be part of your taxable state income. This also applies to those establishing a new business or moving a pre-exisitng one. It's important that your business is legally affiliated with the state in which you're paying taxes.
Items like interest income, Social Security, and some other sources of income are not going to be taxed in Minnesota. But still, income earned in Minnesota, or income from a Minnesota business that you're invested in is going to be taxed by Minnesota. Non-qualified stock options and capital gains from disposal of property located in Minnesota are going to give rise to Minnesota tax as well.
Another common occurrence for Minnesota non-residents is the sale of a cabin. If it's sold at a gain, that gain will be taxable to Minnesota for the non-resident even if they have never established a domicile in Minnesota. It is common for the sale of a family cabin to prompt non-residents of Minnesota to file their first Minnesota return.
In a recent audit, non-residents who were domiciled in Florida tried to have their cake and eat it, too; they sold their second home in northern Minnesota for a gain of $200,000. To attempt to exclude that gain under IRC Section 121 (Exclusion of gain from the sale of a primary residence), they submitted documentation to Minnesota auditors which included a narrative stating that the Minnesota home was their principal residence. They also spoke of Minnesota banking, physician visits, and other evidence to support them being domiciled in Minnesota. However, they had filed non-resident tax returns with the state of Minnesota for the prior 8 years. Upon being informed that the auditors were going to go back 8 years to correct the incorrectly filed returns and issue an assessment plus penalties, they quickly accepted the assessment of additional tax for the capital gain related to the sale of the Minnesota home.
Steps to Take If Considering a Residency Change
If you are considering a change to your residency you should seek guidance as soon as possible to identify and complete the steps necessary to accomplish a residency change.
With the Department of Revenue, being organized is the best way to satisfy their expectations as quickly as possible. You should keep a contemporaneous log, be it with a calendar or a diary, of your whereabouts to establish days spent in and outside of Minnesota. The more organized you are and the more detailed your support, the more likely the state won't feel it necessary to obtain the necessary information through subpoena power.
The Department of Revenue can subpoena or request your bank records or your voter records. Also, some cell phone carriers collect data that shows your location at certain points in time. The Department of Revenue can request these records to retroactively create their own calendar.
If you claim you live outside of Minnesota, make sure that you can produce electric bills or other records to show that you actually resided at a home in that state.
Also, make sure you establish yourself in the community through finding a church, involvement in the local Kiwanis organization, or something similar—these are ties that are frequently missed by the taxpayer.
In a recent audit, an executive for a tech company claimed to have changed his domicile from Minnesota to South Dakota. He obtained a South Dakota hunting license, registered a vehicle in South Dakota, changed his business cards to reflect a South Dakota address, registered to vote in South Dakota, and made political contributions to South Dakota politicians. However, there was no evidence provided of a South Dakota abode, including lack of;
documentation of utility connections or usage;
rental agreements or property taxes paid on property in the Taxpayer's name; or
evidence of community ties such as a church or South Dakota business organization.
Furthermore, an inquiry made to the Postmaster nearest to the South Dakota address used on the business cards yielded the following response: "The individual does not live at the address and no one he knows of lives at this property." The Taxpayer was, therefore, found to be a Minnesota resident for failure to establish another domicile outside of Minnesota, and terminate his Minnesota domicile. In addition, his Minnesota abode was still the principal residence of his spouse and dependent.
Proper planning is key to successfully accomplishing a change in residency. If you find yourself facing a residency audit, there are many steps you can take to make the audit go more quickly and smoothly. If you are interested in being proactive and knowing how to protect yourself from a residency-type audit, Redpath can help you.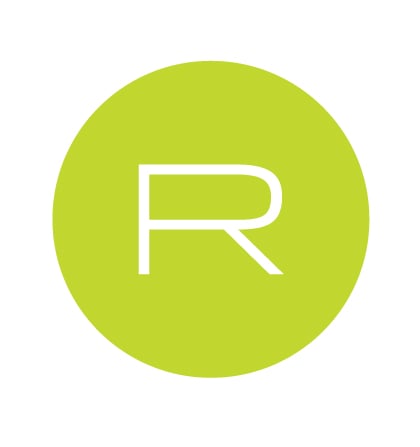 Redpath and Company
Redpath and Company help clients make more informed decisions that contribute to their financial well-being by providing proactive, innovative, and value-driven CPA and advisory services for closely-held businesses, private equity, government entities, and nonprofit organizations. Core commercial industries served include retail, manufacturing, distribution, construction, real estate, engineering, and technology. Areas of service expertise include audit and assurance; personal, business, and international tax; state and local tax; sales and use tax; and succession and estate planning. Redpath also guides clients throughout the entire business life cycle with M&A advisory services (corporate and deal strategy, transaction support, and integration); accounting and financial management outsourcing; and valuation services. The firm was founded in 1971 and is employee owned (ESOP). With offices located in St. Paul and White Bear Lake, Minnesota, the firm ranks as one of the top CPA and advisory firms in Minnesota and is a top 120 firm nationally. Redpath is a member of HLB International, a global network of independent advisory and accounting firms. For more information, visit www.redpathcpas.com.
SUBSCRIBE TO REDPATH INSIGHTS