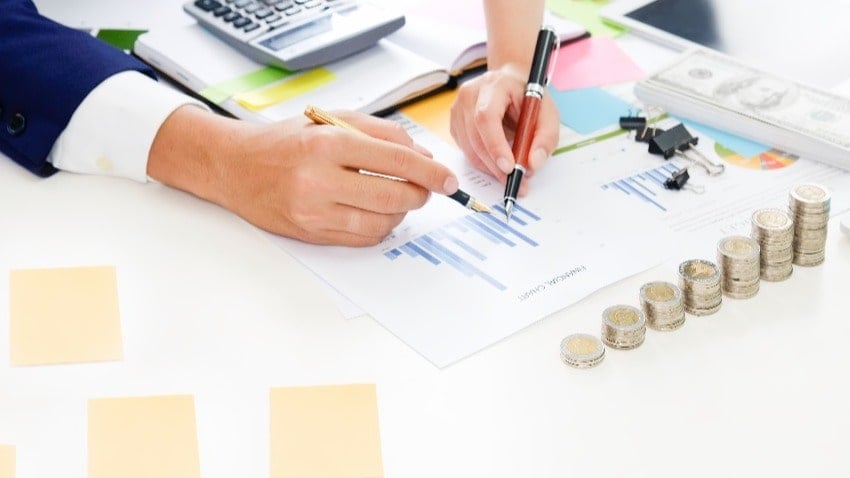 Benefits of Assessing Your Accounting Team's Processes and Organizational Structure
by Deb Ward, MBA
Sometimes, it's not about doing more with less; it's about designing your organization's finance and accounting teams and processes to maximize the use of your people.
Work is not what it was a few years ago. Keeping top talent is harder than ever. People are less likely to stay in jobs where they are under-utilized or overworked. New approaches to work (e.g., flexible work schedule and hybrid arrangements) and evolving technology mean we should more regularly evaluate our employees' strengths, roles and responsibilities, career goals, interests, and processes to ensure our teams are best positioned for success.
Optimizing organizational design, responsibilities, and processes can help you get the best possible return on your investment in people. Clearly defined finance and accounting processes, roles, and responsibilities improve efficiencies, increase accountability, reduce redundancies, and improve controls. Done right, these improvements can build job satisfaction and employee loyalty, keeping you from losing valuable employees.
Retention Can Improve Your Financials
Workload imbalance within your back-office departments such as accounting or payroll is not only inefficient, it can result in missed deadlines, processing errors, under-utilization, or burnout. Overworked teammates may, eventually, start to resent their less-burdened peers when work is not spread equitably among employees. Those with overly light workloads are not earning their pay, plus they're likely to get bored. Either way, workload inequities can result in turnover and lost momentum.
Refining workforce performance is more important than ever as companies continue to look for ways to conserve cash and work smarter in economic uncertainty. Sure, reducing staff will save money in the short term, but it could also leave your accounting department stretched too thin at a time when you need timely, accurate financials to support strategic planning and organization-wide performance management.
Performance optimization consulting helps strengthen your organization by documenting processes and improving how people work, so you can increase productivity and free up capacity without adding cost. Clearly defined roles, knowing what to expect from co-workers, and buttoned-up processes can increase morale, job satisfaction, and employee commitment–all factors in improving employee retention.
Three Things to Maximize the Power of Your Teams
The right tools
Automation eliminates time-consuming manual tasks that invite mistakes, freeing your team to concentrate on more productive work. Are you using the right tools, software, and systems?
Has your business outgrown the system you adopted years ago?
Are you getting the most from the tools you have and leveraging the modules and features you are already paying for?
Are your systems fully integrated? If not, you are losing efficiency.
Beyond systems, do your finance and accounting teams have the supplies, support, and resources they need to be effective?
Disparate business processes can be integrated through an enterprise resource planning (ERP) system that makes data more efficient and error-free. The right software supports process cohesiveness and avoids redundancies. This saves time, increases productivity, and frees up capacity for more value-add activities.
The right processes
Well-defined accounting processes and workflows clarify responsibilities and eliminate duplicative efforts. They also ensure that proper checks and balances are in place and make hiring and onboarding so much easier.
Are your processes documented, published, and followed?
Do your employees understand the "why" for each process, and are they empowered to offer suggestions for improvement?
Do processes include appropriate controls, approvals, and segregation of duties?
Are backup resources for finance, accounting, and payroll processes identified and trained?
The processes you establish should be based on best practices but customized to fit your individual needs and operations. This is where experienced consultants can offer valuable insights.
The right work distribution
Balancing time and skills among staff will increase efficiency and morale. But that doesn't mean people should be literally working 100% of the time. Everyone needs breaks, and allotting capacity for personal and professional development builds retention as well as workforce value.
Clearly defined responsibilities provided the foundation for effective performance evaluations. A periodic review of time spent on assigned duties can help balance capacity and establish communication channels for employees to give and receive feedback regarding expectations. It also helps with identifying people who want to grow and take on more responsibility.
Are the right people in the right roles?
Do processes and responsibilities allow for peaks and valleys in volume?

For example, accounts payable work may spike at month-end and payroll processing may spike each Friday. Redpath's Performance Optimization team has industry experience cross-training payroll and accounting shared service teams to balance work-loads.
Maximizing the power of your people is not only about productivity or doing more with less. It's also about investing in the growth of your teams, creating connectivity and community within your organization, and developing a culture that differentiates you from the competition while enabling the collective success of your team.
Performance optimization consultants can help you assess all three of these areas. If you would like to see how Redpath can help with maximizing the power of your team, Deb Ward at Redpath would be happy to speak with you.
Deb Ward, MBA
Deb leads Redpath and Company's Performance and Process Optimization Advisory team. She specializes in championing business transformations and process improvement initiatives that start with a focus on back-office functions (i.e., finance, accounting, and payroll) and drive company-wide value across organizations. Her team helps clients improve efficiencies and financial reporting effectiveness, adopt best practices, standardize accounting and payroll processes, clarify roles and responsibilities, optimize structures, and mitigate control risks. This work drives operational performance improvements and is often the foundation for working smarter so that teams have the flexibility for hybrid / remote work and the capacity and energy for professional development and connectivity. Deb joined Redpath and Company in 2021 and offers a hybrid mix of industry leadership and consulting experience in a variety of industries including manufacturing, construction, financial services, and nonprofit.
SUBSCRIBE TO REDPATH INSIGHTS