Our Interns Weigh in on the Redpath Accounting Internship Experience
by Sean Sullivan
March 8, 2018 — Our 2018 Redpath accounting internship program has been in full swing for a while now—click here for our Meet the Interns article. They have had a chance to learn a lot already, and we caught up with them this week.
They've shared insights into highlights of their experience so far, fun things about their time at Redpath and Company, and things they've gained a deeper understanding of along the way.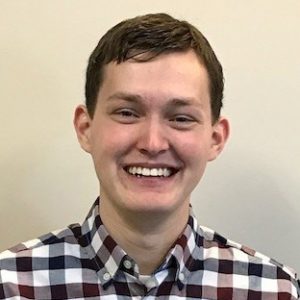 Keaton J. Bonine
A highlight for me is being able to see the process of completing business and personal tax returns from start to finish—seeing all the work that I have put into them, and seeing the finished product when it is all done. At any time during the return, if I am having trouble understanding something, Redpath employees are willing to offer help and work alongside me at any point. Meeting all the new people and the team that makes up Redpath and Company has been a great experience. It really has that family atmosphere when you show up. Every employee is more than welcome to offer their help on a return if you need it. I've gained a better grasp of efficiency and time; I've developed my ability to use my time wisely when working on returns. The number of returns completed in a day really depends on how efficient you can be on each one.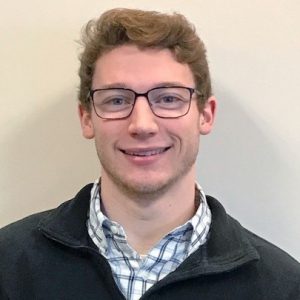 Tyler R. Carrillo
The highlight of my experience so far has been the opportunity to work with so many different people from all levels of the firm. It says a lot about the culture here and it makes for a really great work experience every day. The most fun part of my experience has been all of the different events that Redpath puts on for its employees. The social and food events make it easy to enjoy and appreciate the experience that I'm gaining here. This internship has given me a wonderful, in-depth look into the immense world of tax. It was something that I had learned about through various courses at my university, but the hands-on learning has really taught me a lot about how the tax law affects so many different people in different ways.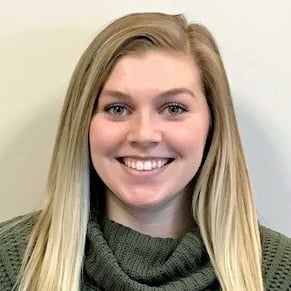 Jamie L. Fairbanks
I am amazed by how much I have learned! Many things I've learned about in class make so much more sense now that I am applying the information. Our Friday social events are great! I love being able to mingle with employees that I don't usually get to during a normal day. I now see what it is really like for accountants during the busy season. I was unsure how I would feel about working Saturdays, but they really haven't been bad. Four hours fly by when you are used to working 10-12 hour days.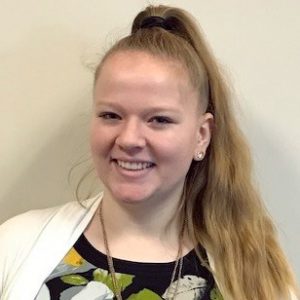 Sierra A. Joswick
I think some of the highlights of my experience here are meeting so many new people who enjoy what they do—and are excited to share that with a new individual such as myself. Being here the past couple of months has gotten me very excited about my life after graduation next spring. I think the most fun part of my experience has been going out in the field and seeing the clients we're working for. Instead of just e-mailing back and forth with clients, you get to interact with them one on one and make a connection with them that cannot as easily be formed from the office. This internship has helped me to get a better understanding of how governmental entities function and what all goes into auditing them. I went into this internship with only the basics, and even within the first month, I had learned so much already.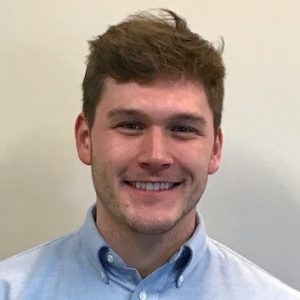 Samuel T. Kimball
Many positives come to mind when reflecting on my internship experience, however, some of the biggest highlights thus far have been the prep and completion of my first return—and social events on Fridays. I really like how this experience allows me to work on actual clients' returns. I'm getting great insight into the real job duties of an accountant and can feel the value I'm providing to our clients. All of the free food Redpath provides for its staff is really nice. Every week, there are new food items so I'm never worried I will have to work hungry. I've learned how important data collection is and how timeliness to that data collection can be a major bottleneck. For example, I will get a return, have 90% of the support docs in front of me, but can only do 50% of the return because I need more Information. Essentially, I've learned that good, consistent data collection is a key component for success in this industry.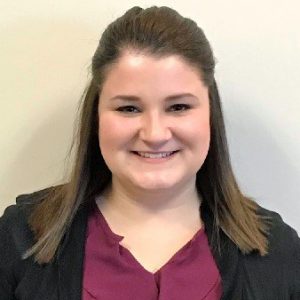 Mikaela A. Marier
The highlight of my experience so far is going out in the field. At many firms, interns don't get the experience of interacting with clients. This is not the case at Redpath. I have been out in the field more this last month than I have been in the office. The most fun part of my experience has been getting to know other Redpath employees and the other interns. Whether it is on the job, or at the social events on Fridays, I have gotten to know some pretty awesome people. In school, you learn about the different things to test on an audit such as completeness, and existence. I understood the concepts, but being able to apply them to an audit gives you such a better understanding of what it really means.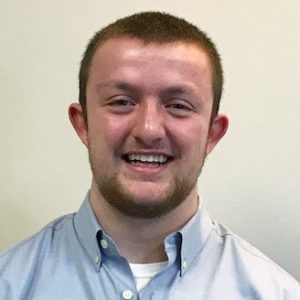 Connor F. Mohs
Hands down, the highlight of Redpath internship experience thus far has been the people I have been given the opportunity to work with. Whether I talk to my fellow interns or members of the full-time Redpath staff, everyone has been extremely kind and helpful, really making coming into the office every day an enjoyable experience. Just about two months into my internship with Redpath now, the most enjoyable part of my experience thus far would have to be the large amount that I have learned in this relatively short period of time. While I still have a long ways to go, my level of understanding regarding tax concepts has improved significantly. In addition to an increased understanding of tax concepts in general, my internship has really allowed me to begin to develop a deeper understanding of the processes behind both business and personal tax and ultimately, how they differ.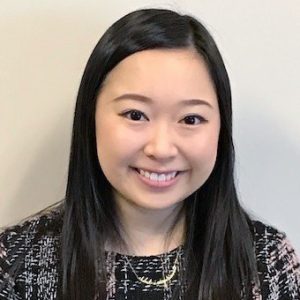 Tracy K. Nguyen
My highlights so far are going out to the clients and meeting the people who work there. It is interesting to see how clients operate. The most fun part is being able to talk to people who are working in public accounting and learning about their personal experiences. My internship has really given me a better understanding of what each client is like, and has given me much more exposure to different industries. It's nice to see correlations with the things I've learned throughout school.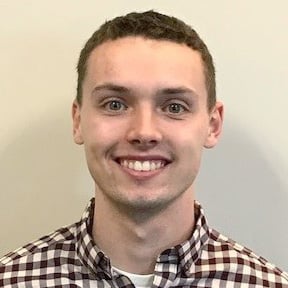 Nickolas R. Nieting
Just getting to know everyone and work with them has been a big highlight. I've really gotten to know my coworkers well since we are constantly communicating. I find it really cool to get a sense of where everyone came from throughout their life and how they ended up here at Redpath. I'd have to say the most fun is when we have the weekly lunches, snacks, or Friday social events. Everyone always has a great time at the events and people really get excited when lunch or snacks are provided. Sometimes, it's the little things like that, where people can just relax and take a quick break from their work that make a difference. This internship has given me a better understanding of how "real" workplaces are. It's so much different than when you're in school. In school, everything is planned out and the professor always knows the final answer, even from the beginning of the problem. When you're working here, we have to get to that answer and we may not always know what may come on our way there. The reviewers are so experienced that they almost always know when something is coming and how to react to it, but I'm still learning how to react to those kinds of things. I just try to learn at least one thing every day.
Beau M. Walter
The highlight of the internship for me so far has probably been sitting down with a reviewer in their office and watching them review a return I prepared. It allowed me to see things from their perspective, and also why we do the things we do when preparing returns. It was very beneficial. I think the most fun parts of the internship so far have been the different lunches and social events we have. It is fun to get together and talk about something other than work. The internship was given me a better understanding of just about everything, but one thing, in particular, is the difference between personal and business returns.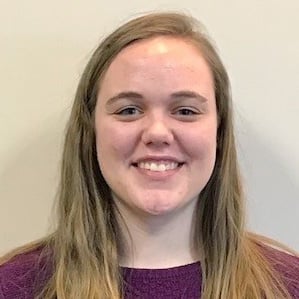 Maria L. Yanna
Some of the best parts of this internship have been solving difficult issues within different returns. Once I'm able to solve a problem I've been working on for a while, it's a really good feeling. I really enjoy our Friday social events. I love getting the chance to meet different people from around the firm in a relaxed setting. When I started this internship I was more excited about doing personal returns. As the internship has moved along, I'm noticing that I enjoy doing business returns more than I thought I was going to.
We're thrilled when we hear that our interns are bridging the gap from accounting theory to accounting practice. Are you interested in a career in public accounting? Check out our Summer Experience Program.